You can share access to your Sprii backend, so coworkers can get access to log in with their Facebook profiles. Also note that you can use this process if an old coworker is the only one connected and you need someone else to take over.
Step 1
First we want to
create a token.
In the menu to the left side on your Sprii account you go to page settings -> user management. Here you can write the name of the coworker you want to share access with and create an invite.

You have now created an invite and a token for the person that needs access. Copy this token and send it over to your coworker.
Step 2
Have the person receiving the token log in to Sprii.
The next step is to get the coworker to log in to Sprii to use the token and gain access to the page. Your coworker should log in to Sprii with their own Facebook.
Please note that your coworker should 'sign in' with Facebook as an existing user, and not sign up as a new user
Step 3
Paste the token.
Once logged in with their Facebook profile, the person seeking access should press their profile picture in the top right corner, and go to settings.
From here, they want to go to 'Facebook pages' and paste that token you sent to them in the designated box, and then press the key symbol to finish the process.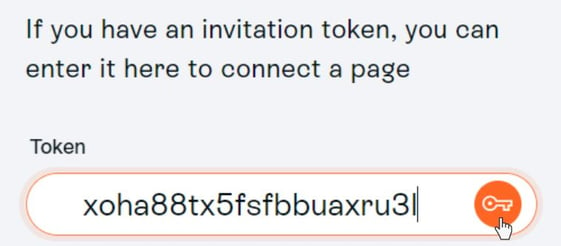 Step 4
Done!
Now your coworker has access to your company's page in Sprii and you can build awesome campaigns together. They might need to refresh their browser to update the page and get access to your campaigns.