Firstly head to the "Page settings" in Sprii and find the GLS integration under "Shipping".
Click Configure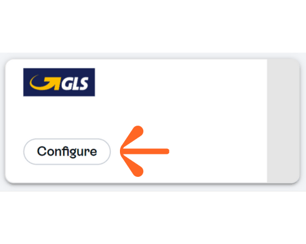 To set up the GLS shipping integration 5 fields must be filled out.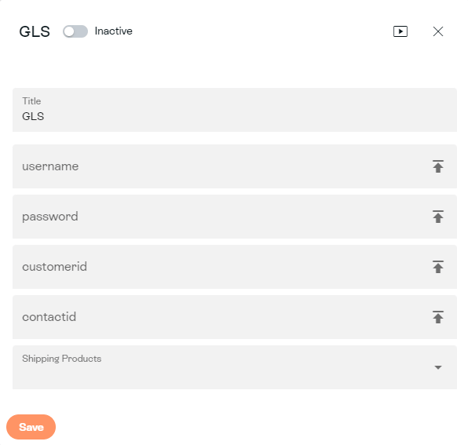 The title is what the customer will see in checkout.
The username and password is the same credentials used to login into YourGLS account.
The customerid and contactid can be found under processing -> send parcel in YourGLS:

You can now copy and paste these values into the integration in ELISA.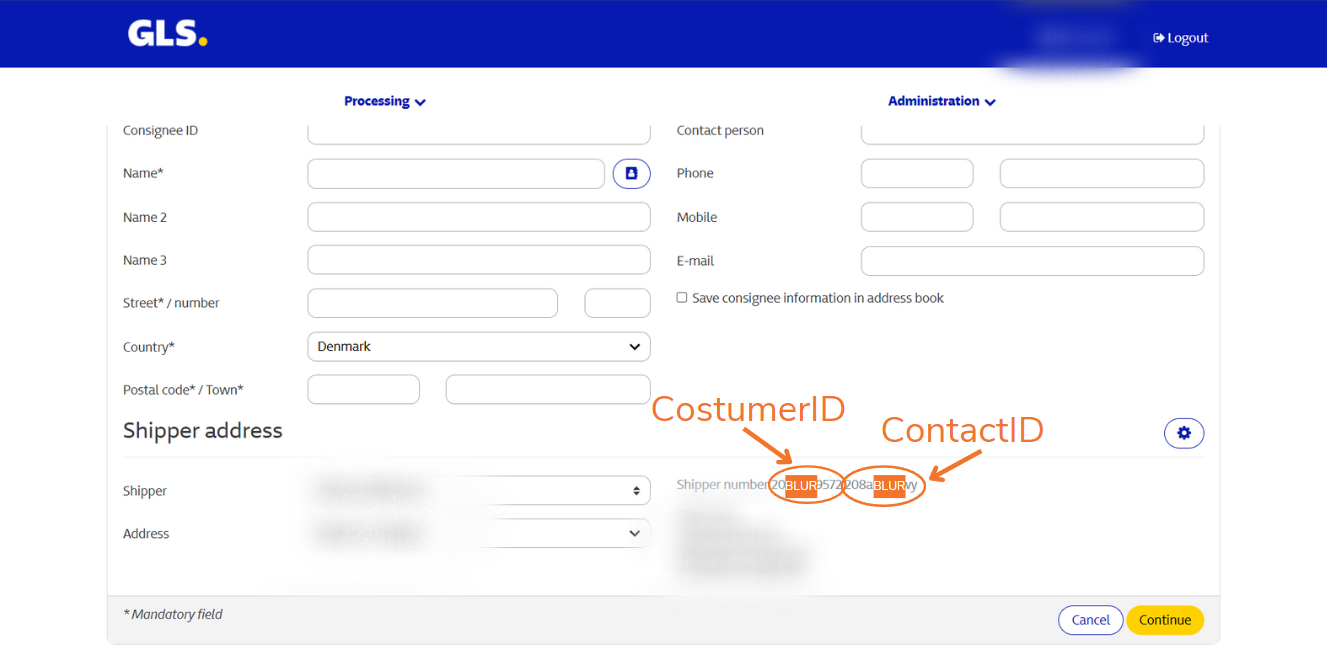 Your integration should now resemble the example shown below.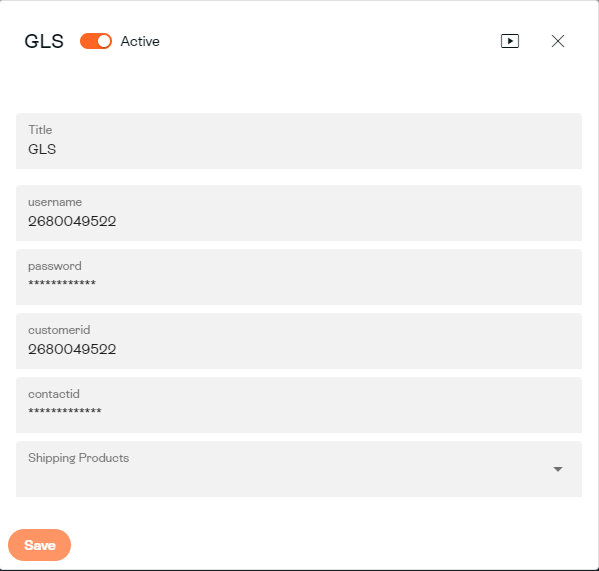 You can now choose the desired shipping options from the dropdown "Shipping Products":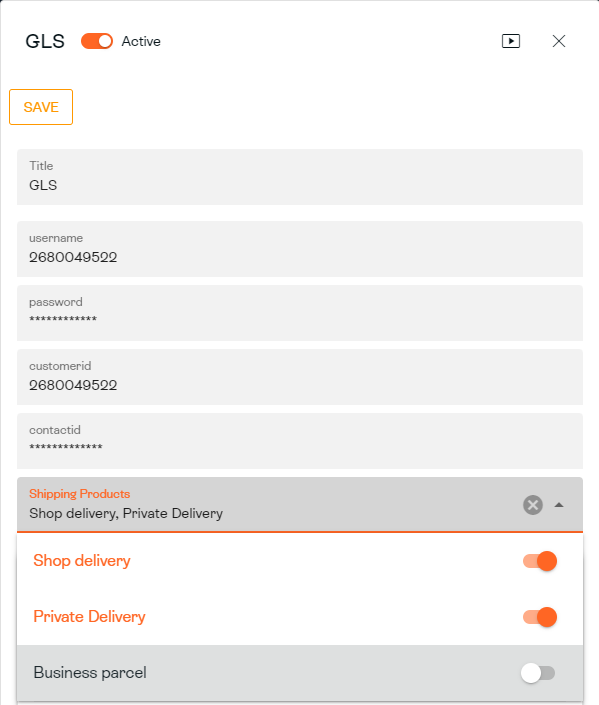 You can now configure the shipping options below: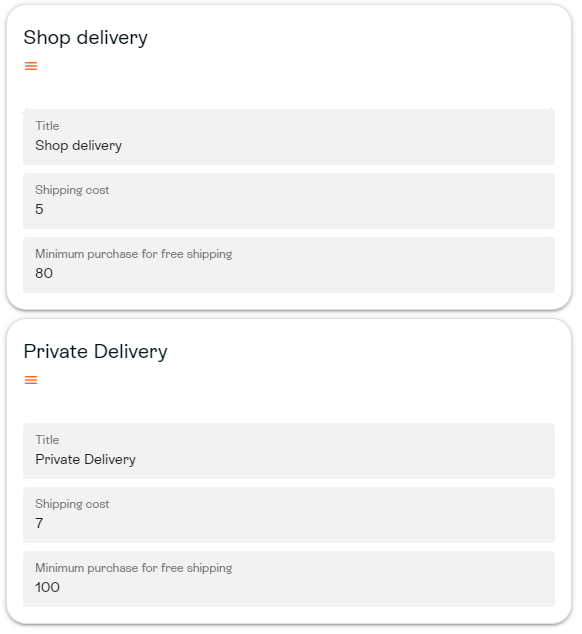 Finally press "Save" and you have succesfully configured your GLS integration!